Start amy's redemption in pioneer trail redeem amy missions !


GOAL: Redeem Amy, Part I – II
Amy steele's spying from the bushes and noticed that her gang is looking happy doing honest work. She never thought they'd find success without her. Clearly if her gang can turn around so fast, she can do it in half the time on frontierville amy steele's redemption quest !
mission 1: Making an Effort
Harvest 20 Pecan Trees
Collect 20 Chipping Knives from friends
Craft 5 Repaired Tools
Reward: 800 Coins, 5 Grass Debris, 800 XP
mission 2: Skepticism
Harvest 25 Rye crops (free gifts page)
Collect 15 Shiny Coins drops from Grass Debris
Craft 12 Decoy Chests
Reward: Key from Amy, 1600 XP, Random Concoction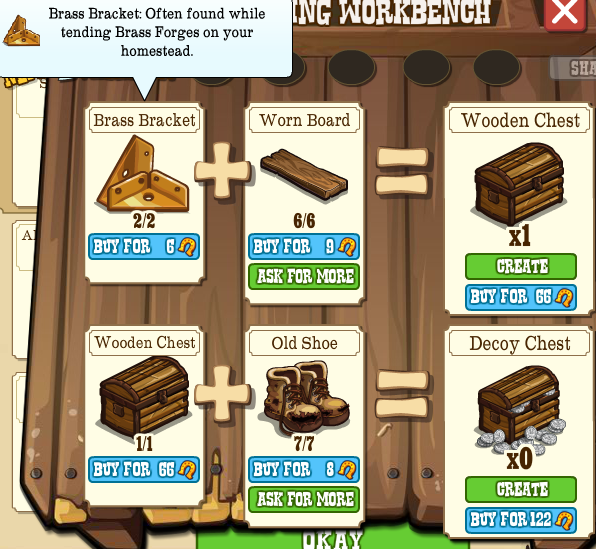 GOAL: Compensation
mission : Unburied Treasure
- Place the Gratchett's Treasure Trove
- Collect 3 Grattchett's Keys
- Collect Amy's Key
Reward: 5000 Coins, 5000 XP, Random Awesome Boost